Custom Home Theater
---
Future Communications can bring your dreams of an amazing custom home theater to reality! There's a science behind state-of-the-art home theater installation, which we'll implement to create a breathtaking experience every time you turn on your screen. You can trust us to design, pre-wire, and install your customized home theater using top-of-the-line connecting cables, in-wall speakers, AV receivers, projectors, and HD screens – all at an affordable industry-standard price.
We'll provide expert advice to perfectly blend home theater audio and visual elements together. During your FREE consultation, we'll discuss and identify the following:
Rows of Seating
How many people do you want your custom home theater to accommodate? Whether it's a cozy, family-oriented theater for the latest season of Game of Thrones or a larger theater for your Super Bowl party, Future Communications can do it all!
Home Sound System
Our team is extremely well-versed in home theater audio. With revolutionary Dolby Atmos home sound system technology, you'll feel as though you're in your favorite show, movie, or sports game. We can do surround sound installations that consist of 5.1.2, 5.1.4., 7.1.2, 7.1.4, and 9.1.2 speaker configurations. Don't know what those mean? That's OK! We'll provide clear and concise instructions for a better understanding of your home sound system.
Screen Size
The screen size of your television or projector is essential to the ultimate home theater experience. We can install a variety of sizes based on your specific needs, television, and dimensions of the room.
Lighting and Automation Controls
Just imagine having the ability to control the lighting and automation of your home theater right at your fingertips. Well, Future Communications can make that happen. We offer a variety of touch-screen lighting and automation control systems all on a user-friendly interface.
Theme Designs
A custom theme of your home theater is what makes it personalized and unique. We'll work with you to create the dream theme you've always wanted. Whether it's a Steelers man-cave or a Speakeasy-style cinema, Future Communications can deliver it for you!
Budget
An optimized budget is always important for bringing a customized home theater to life. You can trust that our no-haggle pricing will never include any hidden fees. We pride ourselves on an honest, no pressure consultation that can accommodate all needs and budgets.
---

It's time to kick back, relax and dim the lights with Lutron Lighting. Lutron energy-saving dimmers and switches give you total control of the lighting of your home for every occasion.
---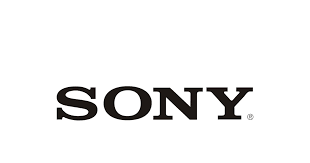 Sony's hi-definition video products and entertainment solutions are considered among the best on the market displaying extraordinary image quality suitable for any setting.
---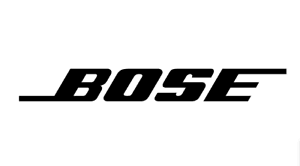 Bose soundbars and home theater surround sound systems bring out the best in your entertainment, so you can enjoy thrilling, cinema-like sound from the comfort of your home.
---

Definitive Technology Speakers are first-class products designed to provide powerful, crisp sound that brings you directly into your favorite movies, TV shows and music.
---

KEF 3D speakers will immerse audio and on-screen visuals into perfect harmony for your custom home theatre. With high-definition patented bass technology, KEF speakers are a popular audio option our clients enjoy.
---
Call 412-853-6953 or fill out our online contact form to schedule a free consultation and receive an estimate. We look forward to working with you!